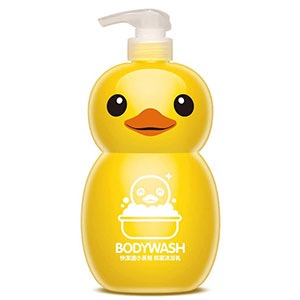 Against24
Against24 Little Duck Antibacterial Bodywash (1000ml)
Regular price
$22.40
$0.00
Against24 Anti-Bacterial Bodywash is a bodywash formulated with natural botanical washing ingredients. It contains hyaluronic acid and Aloe Vera ingredients for mositurizing properties. With 4 kinds of herbal extracts such as peony root, European silk flower, arnica flower and hollyhock. It revitalises and locks the moisture in your skin and maintains it in finest and perfect conditions. Bringing you a gentle and comfortable feeling for the whole day. Keeps you in a great sense of well being!
99% Antibacteria (SDC Antibacterial Technology approved by USEPA)
PH value close to the human skin
Natural botanical washing ingredients with Japanese Camelia scent
Suitable for daily use, mild and not irritating
Formulated with rich and delicate lather which easily to rinse off. 
Hyaluronic acid and Aloe Vera ingredient to keep skin moisturized
Alcohol-free, preservative-free, parabens-free, soap-free, non-saponin
Suitable for all skin types even for sensitive skin
Suitable for the whole family
Silver Dihydrogen Citrate (SDC):
Eliminate all kinds of bad germs in 30 seconds to 2 minutes (including gram-positive, gram-negative, virus, mold and variation resistance microorganism)
Lasting for 24 hours antibacterial surface
No colour, no smells, non-causticity, non-alcohol and non-pollution green environmental protection
Recommended for babies 0+ months.
---
Share this Product
---
More from this collection